Meet our Management & IFA Support Team
When selecting an Independent Financial Adviser, it is important to establish that they are not only authorised but also independent, suitably qualified and experienced. We are confident that we fit these criteria and more.
In addition to our advisers, there is back-up from a qualified and experienced management and support team who ensure that there is always continuity of service and a point of contact.
Victoria Womack - Practice Manager
I joined Adanac in 2013 as Practice Manager, responsible for the day-to-day management and supervision of the office. Having previously worked for a high street bank as an adviser and also in compliance, then latterly at an IFA practice as office manager, I have various financial qualifications more recently completing CeSRE.
I enjoy the wide variety of tasks that my role entails, ranging from recruitment to procurement of goods and services – no two days are the same!
In my spare time I enjoy films, good food and wine and spending time with family and friends.
Chris Hotham - Financial Controller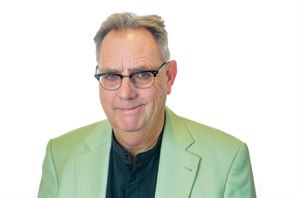 With 34 years' experience in the financial services sector I joined Adanac Financial Services as Financial Controller in 2006. I am responsible for keeping the company accounts in order; fulfilling our reporting requirements to the FCA and generally all finance related matters.
I live locally with my wife Linda and I am an avid supporter of YTFC. I enjoy holidays and travel and my favourite destination to date is Japan.
Lauren Potter - IFA Support Executive
I completed a business administration apprenticeship in conjunction with Yeovil College in February 2021. I have aquired invaluable skills and knowledge over this time and having taken up a permanent position within the Support Team at Adanac, I am now looking forward to increasing my financial knowledge further.
In my spare time I enjoy spending time with my family and travelling, especially to Tunisia. I am currently waiting for my new home to be built and am excited to pick up the keys in December.
Beth Rapley - IFA Support Executive
Following a period in the retail sector I joined Adanac in March 2022 and am now looking forward to working towards the Diploma in Financial Planning whilst providing administrative support to the team of IFA's.
In my spare time I enjoy travelling the globe and socialising with family and friends..